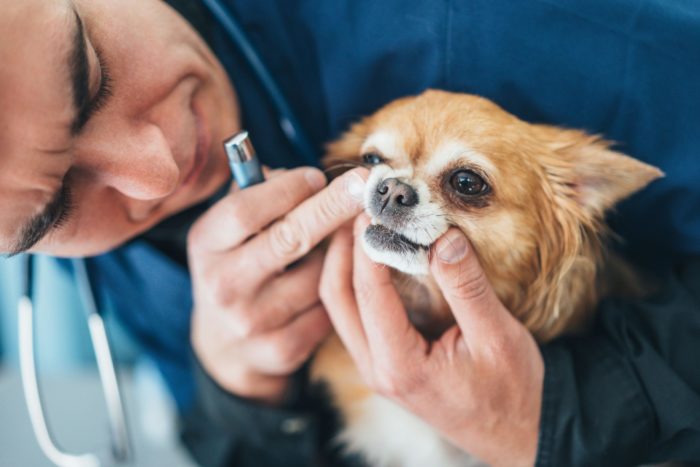 Pet's teeth and gums need just as much love and attention as our's do, but oral health is an often overlooked facet of dog or cat ownership. Dog and cat dental care is an essential element of overall pet wellness, however, and your friends at Eastside Veterinary Associates want to make it easier than ever to give it to them. Here are some facts about the importance of pet dental care so you can be sure you can keep their teeth and gums in top shape:
Dental Disease Is More Common than You Think
Most cats and dogs will have some form of periodontal disease by the age of 3, which means you have to start thinking about caring for teeth and gums early in their lives. Dental disease can manifest in many different ways, including:
Visible yellow or brown buildup on the teeth

Red, swollen, or bleeding gums

Bad breath

Excessive drooling

Changes in eating or chewing habits

Pawing at the face

Loose teeth

Depression
If you notice any of the above in your dog or cat, you should schedule a dental appointment with your veterinarian. 
Anesthesia Is Essential for Proper Dental Cleanings
Cat and dog teeth cleaning without anesthesia can be dangerous and not effective. Veterinarians use anesthesia when cleaning your pet's teeth to ensure that your pets do not feel undue stress during the procedure. Anesthesia also allows them to thoroughly clean the teeth and gums, which will help prevent future issues with tartar and periodontal disease.
Pet Dental Care Is a Team Effort
Although professional dental cleanings are hugely important, they alone are not enough to completely ward off all forms of periodontal disease. If you want to give your pets the best defense against infections in the mouth, you have to do your part at home, too. Talk to your veterinarian about the best kind of home toothpaste and brush to use for your cats and dogs to keep their teeth and gums healthy.
Eastside Veterinary Associates are here to help you get the pet dental care your pet needs. From routine cleanings to surgery, our dedicated team will always do our best for your pets. We are proud to partner up with you for your pet's health.