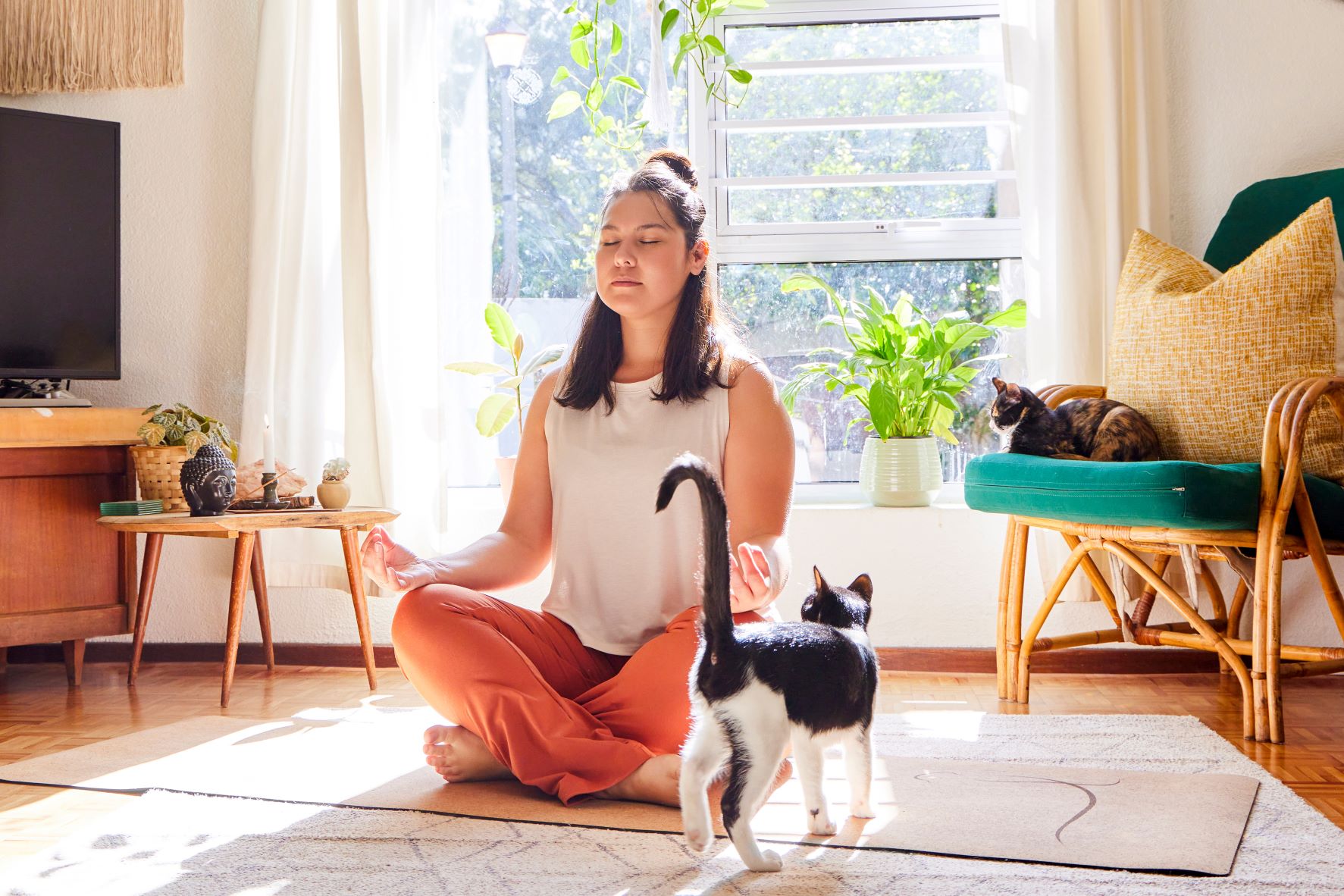 Everyone knows your dog or cat provides the best stress relief on the planet. Maybe your pet greets you at the front door after a challenging day. Playing with them and stroking their coat can help your stress virtually dissolve into thin air. At Eastside Veterinary Associates, we're not surprised that pets can provide other mental health benefits. Keep reading to learn about the link between pets and mental health research, and look at your dog or cat in an entirely new light:
The Link Between Pets and Mental Health Research
During the past few decades, numerous studies have delved into the benefits of pets for human health. Specifically, the International Journal of Environmental Research and Public Health's January 22, 2021 edition published a qualitative study on how human-animal interactions can affect pet owners' mental and physical health. The UK-based study analyzed feedback from 5,926 participants locked down at home during the COVID-19 pandemic's first wave.
How Participants' Companion Animals Uplifted Them
Study participants reported that their pets helped to support their mental and physical well-being during a challenging time. Participants said their pets' unconditional love and affection was a great stress reducer and mood enhancer. Animal ownership also helped participants to maintain a sense of purpose while decreasing feelings of isolation and loneliness.
Participants' Pets and the Great Outdoors
Many study participants said their pets helped them to maintain their physical activity during an otherwise sedentary period. Walking their dogs provided good exercise and exposure to green space and the natural world. Pet owners with horses reported benefits from caring for and exercising their equine companions.
Other Ways Pet Ownership Enhances Human Health
Not surprisingly, the benefits of pets for human health continue. Multiple studies have demonstrated that the human-pet bond can result in reduced blood pressure, triglyceride levels, and cholesterol levels.
Playing with your dog has been shown to increase dopamine and oxytocin, the feel-good brain chemicals that produce well-being sensations. Older pet-owning adults have improved cognitive function. Pet ownership can also help to reduce anxiety and PTSD symptoms.
Health Benefits of Pets in the Workplace
Taking your pet to work offers two proven benefits. Whether you work at home or in an office, studies have shown that having your pet nearby helps to decrease your stress and increase your job satisfaction. And sometimes, a few timely licks or nuzzles can help to smooth out uncomfortable situations.
On-the-job pets can help to improve productivity. When a dog visits a virtual meeting, participants rank their coworkers higher on several important variables. And it's impossible not to laugh when your cat plops himself on the keyboard while you're trying to type an important email.
Keeping Your Pet Healthy is Important
By providing your dog or cat with consistent wellness care, they can better improve your quality of life. At Eastside Veterinary Associates, our skilled veterinarians and veterinary team stand ready to help keep your pet in tip-top shape. Call us for an appointment in Kirkland: 425-882-7788. Call us in Newcastle/Renton: 425-276-4100.