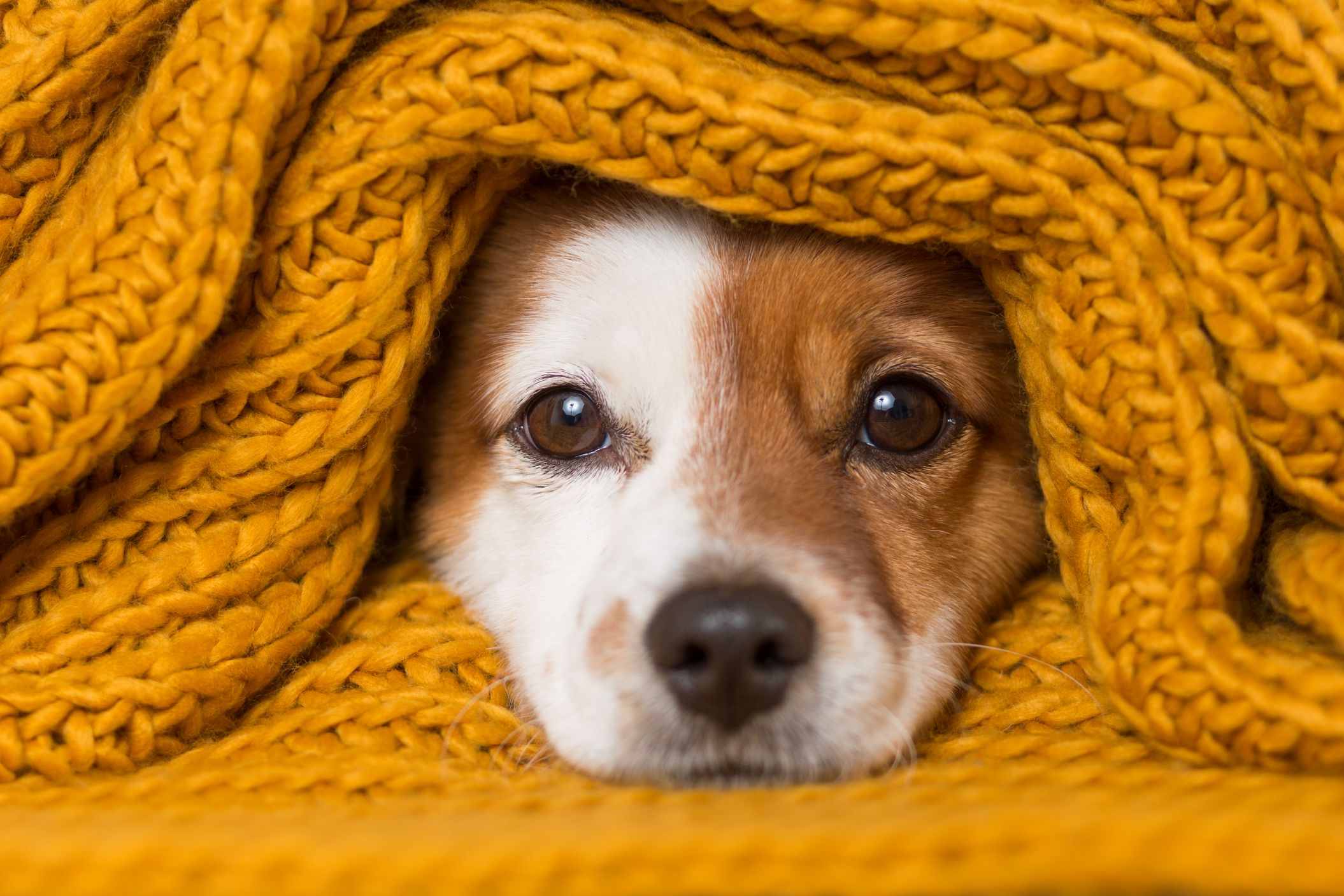 Winter Pet Care Tips in Washington State
Now that colder temperatures are on the doorstep, it's time to bring out the heavy jackets, scarves, and gloves. Put the ice scraper and winter emergency kit in the car. Now you're ready for winter's cold, wind, and occasional snow.
Next, take steps to protect your dog from harsh winter weather. These five winter pet care tips will give you a leg up whatever Mother Nature throws your way. 
Winter Care for Pets
Animals are very curious by nature, and they love to explore, even when it's cold outside. It's up to you to ensure they have everything they need to stay safe from the winter weather.
Invite Him Indoors
It's important to keep your pets inside when the temperatures drop below freezing. Hypothermia and frostbite are real risks for pets (even with all that fur), and they cannot verbally tell us when they're feeling cold. If you have to let your dog out, try to do so in short bursts. As much as they might fight you, keep your cats inside to keep them safe and warm.
Dress Him for the Weather
There is plenty of weather gear for pets that can help keep your furry friends toasty if they have to spend time outside. Provide your short-coated, elderly, very young, or very thin animals with a toasty warm sweater. In very cold weather or paw pads to offer an extra layer of protection from the cold.
Wipe His Paws After Trips Outside
De-icing salts and chemicals can irritate your pet's footpads, and is toxic if ingested. Keep a damp towel handy, and thoroughly wipe his feet after his potty walks and treks around the neighborhood. Remember: even if the walkways look clear, there's a good chance of salt and chemical buildup.
Keep Him Away from Deadly Antifreeze
Animals are attracted to the traditional sweet taste of antifreeze. Unfortunately, this substance is deadly to many small creatures. Be extremely careful how you use and store antifreeze to be sure it is safely away from your susceptible pets.
Provide Shelter
Some animals truly love being outdoors, and providing a warm, sturdy shelter can protect from harsh wind, rain, and snow.
Give your pet a draft-free structure in which he can comfortably sit and lie down. However, keep it small enough so it holds his body heat. Raise the floor off the ground, and cover it with clean straw or cedar shavings. Face the entrance away from the wind, and cover the door with heavy plastic or sturdy waterproof fabric.
The staff at Eastside Veterinary Associates is here to help you with everything from winter care to annual wellness exams. To learn more about our services, please call (425) 276-4100 for our Renton location and (425) 882-7788 for our Kirkland location.