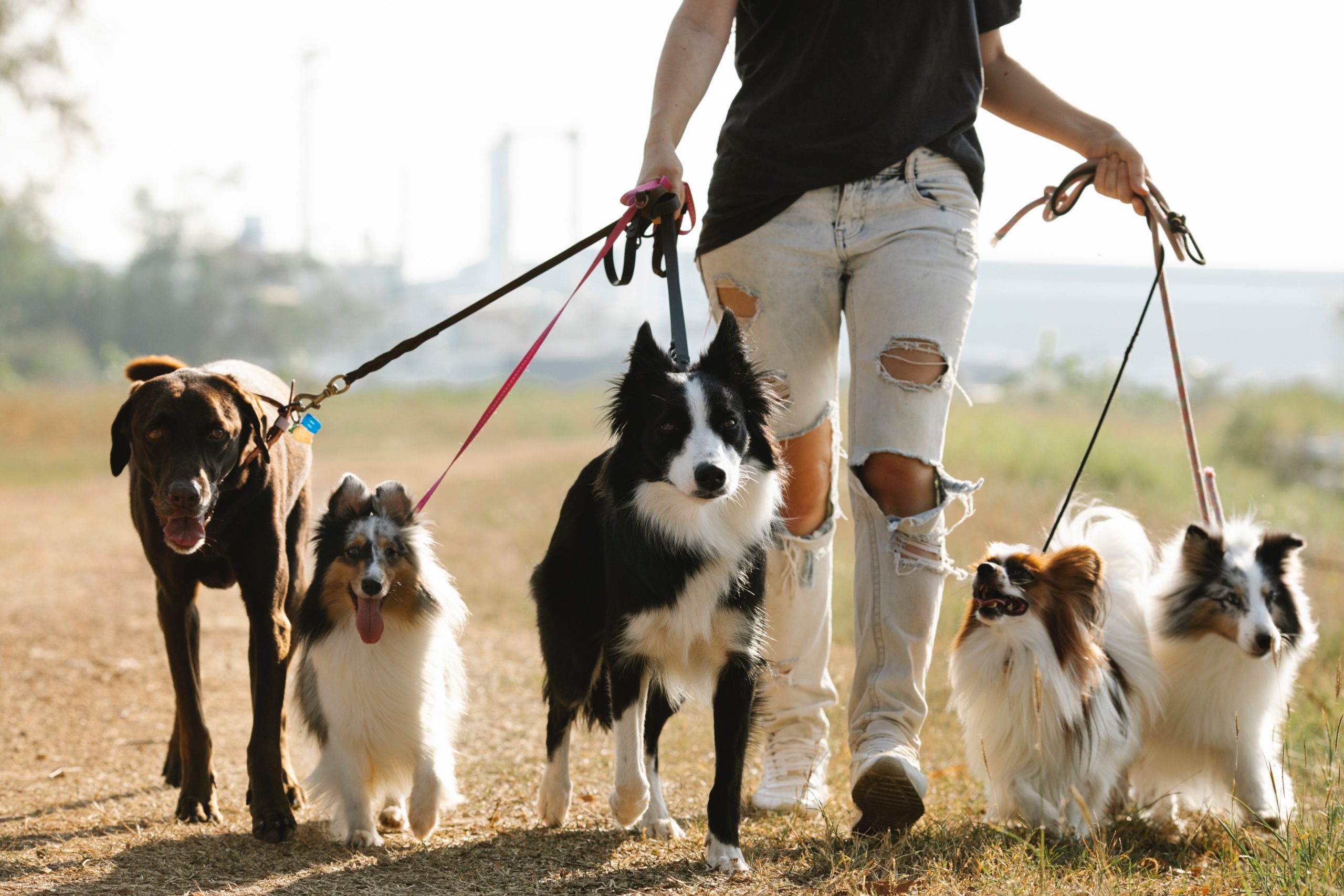 While walking your pet may sometimes seem like a chore, it is a really important and beneficial activity for both parties. Read on for our best dog walking tips on how to get out there to walk your pet!
Why a Walk?
Why is walking your dog important? Let us count the ways! Walking your pet can:
Help pets and people stay at a healthy body weight

Tone and stretch human and canine muscles

Improve digestive function

Better cardiovascular health

Help you and your dog to socialize

Provide a healthy outlet for anxiety and extra energy

Be a source of mental stimulation 

Improve overall behavior 

Help strengthen the human-animal bond
The reasons to walk your pet are numerous, and they benefit both you and your dog. Research shows that time spent with your pet bears great benefits for us as people.
Dog Walking Tips and Essentials
Walking your dog can be lots of fun, but it is important to mind your manners so that others can have fun, too. A  properly fitted leash and collar or harness are true dog walking essentials.
Our best dog walking tips include remembering that:
Not all dogs like other dogs:

A leash is needed to help keep your pet out of the space of other animals. Not all dogs are happy about meeting other pets. Likewise, wild animals can pose a hazard as they try to defend themselves against a would-be predator. Avoid flexi-leads that don't allow for good control and invest in a  good, sturdy six foot lead for your pup. 

Not all people like dogs (gasp!):

We know, it's unbelievable that someone wouldn't want to greet your happy dog, but it's true. Keeping your pooch leashed helps them to keep their kisses and jumps to themselves unless they're welcome

Leashes are for safety:

When you are out and about, a bouncing bunny, a speedy jogger, or another dog is quite capable of unexpectedly distracting your dog. Leashes can help keep your walk from turning into a pet emergency. 

Poop is for picking up:

Carrying a poop bag during your walk may not be fun, but picking up after your pet is essential. Dog poop can be smelly and not a fun surprise to step in. It can also attract flies, spread disease, and can also wash into our waterways. The more diligent dog lovers are, the more likely places are to allow our pets to visit. 

Maximize your efforts:

Walking is a great activity that is readily accessible and low impact. Keep a brisk pace that is comfortable for you and your pet to maximize the physical benefits. Don't forget to take time to stop and look at the scenery and let your dog smell the world for mental benefits.

Play it safe:

Besides a leash, there are other ways to stay safe while you walk your dog. Be sure that your pet has proper, up-to-date identification. Likewise, be sure that they are current on their wellness care. Vaccinations and parasite prevention is important. Call us to be sure that your pet is protected.

Dress for the occasion:

Be mindful that paws can be sensitive to hot surfaces, chemicals like ice melt, or harsh surfaces like rocks or ice. Well-fitted booties may be in order. Short-coated or very thin dogs may benefit from a coat of some type.
At Eastside Veterinary Associates, we know how important regular exercise is for your pets. Yearly wellness checks also help to keep your pets in optimal health. Call (425) 882-7788 to schedule an appointment with our Kirkland location or (425) 276-4100 for our Renton location.