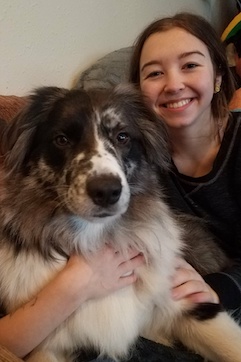 Customer Service Coordinator
"Dogs are angels filled with poop."
I have a background in the restaurant industry for about 5 years. It gave me the opportunity to handle tough customer service situations that I can use to my advantage with this job by being able to keep a level head in stressful situations.
I enjoy snowboarding, hanging out with friends, going on hikes and traveling. I love all animals and can't wait to own my own someday to take on adventures!
I don't have a pet of my own but I'm very close to my parents' dog, who I basically treat like he's my own dog. We got him from a breeder and we gave him the name Finnigin because a friend of ours had their dog named that and we are Irish so it fit really well. I love him so much.