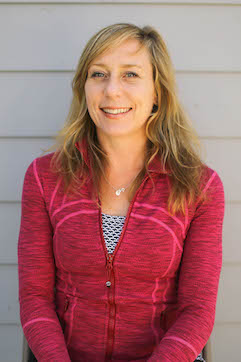 Associate Veterinarian, Kirkland
Education: Western College of Veterinary Medicine, Doctor of Veterinary Medicine
Pets: Leo, a 3 year old Domestic Short-Haired black and white, Layla, a 3yr old Birman, Notch a 5 yr old Birman and Nikki, a 9 yr old Australian sheep mix
"We miss more for not looking than not knowing" – this is a quote borrowed from my professor at vet school and it sums up my everyday life. We are thorough and do our best to look to the pet to find the answers to our questions and the solutions to help them.
I have been with Eastside veterinary associates for five years now and every day brings new challenges but also familiar faces and thriving, healthy pets living their best lives ever. It has been a pleasure to get to know so many neighbors and fellow pet owners, who want to help keep their pets healthy and the happiest! My goal for my patients is to help prevent disease. Through healthy pet visits, meeting the pet's health care needs regularly, this is being accomplished for many. I am an advocate for your pet's health needs and and am grateful to able to watch them grow into their golden years with your family. I am honored to be tasked with such an important role in the lives of so many pets and to be a part of such a great team!
I really enjoy getting outdoors disconnecting from the world, finding solitude especially with hiking or cycling. I am very fortunate to have Tuesdays off and last summer my son and I would adventure every Tuesday to a new destination. My son and I are also very active in cub scouts and I am head cheerleader at most of his basketball and baseball games! This all keeps me very busy!
I adopted my kitty Leo from Meow Cat rescue after his momma came into the clinic for a check up. She was pregnant! She needed a foster home and I happened to have room. Soon Leo came into our lives! He was named after Leonardo, from TMNT, teenage mutant ninja turtle, fame. His siblings (2 sweeties) were healthy and adopted out together with momma cat and have the best lives ever. Leo's favorite things include eating and eating some more. Leo does need some help containing himself as he often makes bad decisions and chases the other cats. We are working on this with him and hope to report back with a positive update soon. Nikki is a 9 yr old Australian sheep mix who was rescued by my partner, Scott, from Wenatchee, when she was a pup. I lucked into becoming a part of her clan when our households blended. She is a great hiking companion and has become my shadow often at home too!