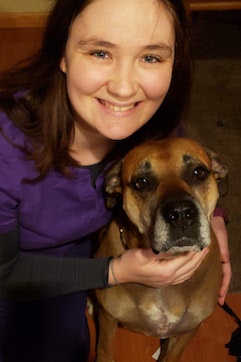 Veterinary Assistant
"I really enjoy making a connection with the animals. Being able to care for an animal every day and being involved with the day-to-day care of an animal is very rewarding!!!"
I have been a Veterinary Assistant for 11 years and I am currently in school at Penn Foster to be a Veterinary Technician. My dream is to one day be able to work at a zoo, with tigers!!
I love hiking and traveling around the gorgeous state of Washington. I also love reading.
My husband adopted our dog Odin 7 years ago. I fell in love with them both when I met them.