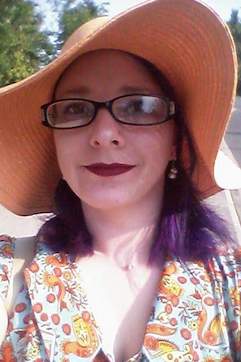 Licensed Veterinary Technician
Pets: Terracotta, 10 year old German Shepherd mix. Mortimer and Kraken, 3 year old Catahoula Leopard hound mix litter mates. Pascal, 2.5 year old chameleon.
"I have always had a healing and loving connection to any living thing. From little earth worms to the more fuzzier companions. It has always brought me joy to be that healing touch." Leanna Turner
I started at EVA in November 2016. That was 6 months after making the long move here from Florida.
When I am not working I am either hiking, sewing, crafting, painting, doing photography, going to comic and game conventions, or relaxing with my 3 dogs.
My 3 dogs have been with me since a young age. They have all been relatively healthy up until recently. Mortimer has been diagnosed with Copper Storage Disease and now has to have special food and filtered water amongst other supplements and medications. Terracotta was named for her colors, Mortimer was from Terry Pratchet's book "Mort" for his spots on his muzzle, and Kraken is from the mythical sea beast. Pascal was already named when I took over her care. Her name is from the movie "Tangled".