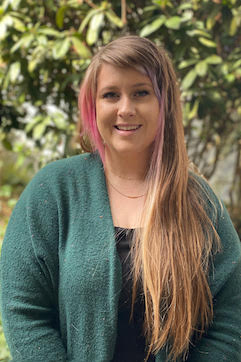 Kennel Manager
Pets: Oliver a Border Collie/ Lab mix, Vanellope a Chihuahua & Kona a Yorkie
"My fashion philosophy is, if you're not covered in dog hair, you're doing it wrong."
I am new to the EVA family and to Washington State! I just recently relocated from California where I worked in various dog kennels and worked with different volunteer groups. I'm thrilled to be working along side the passionate individuals of EVA while being able to take care of these animals as if they were my very own.
When I am not working you can find me adventuring around with my partner & spending time with my fur babies.
I have 3 dogs. Oliver loves to swim in the ocean, he will jump over any wave and swim laps around me while in the pool. Vanellope is the biggest cuddle bug, she will curl up in the blankets with you for hours. We like to joke that Kona is part bird, he will sit on your shoulder while you're in the car, good thing he is only 4 pounds!